European champion's streak of results goes on
Only Anna van der Breggen (SDW) bests Movistar Team leader's efforts in Gipuzkoa, as Blues shine with nice break from Sheyla Gutiérrez -Most Aggressive rider award winner-.
It was a true luxury podium on the 3rd edition of the GP Ciudad de Eibar, a UCI 1.1 race for the first time in 2021 and one with a demanding, 119km course, over the climbs of Udana, Itziar and the tough Usartza (4km st 9%) en route to the legendary finish in the Santuario de Arrate. Annemiek van Vleuten (Movistar Team) finished in 2nd place, behind winner Anna van der Breggen (SDW) and ahead of third-placed Elisa Longo Borghini (TFS), in her third appearance on the podium this week after 1st and 3rd in the Navarra Classics.
Van Vleuten focused her efforts on the final climb, as her five team-mates took care of the rest. Sheyla Gutiérrez -winner of the Most Aggressive Rider prize- led most of the race into a long break, caught just at the peloton got back into Eibar (-8 km), while Paula Patiño and Katrine Aalerud picked up the pace to set up Annemiek's two attacks at Usartza, soon brought back by Van der Breggen, who made her decisive move with 1.5km from the top.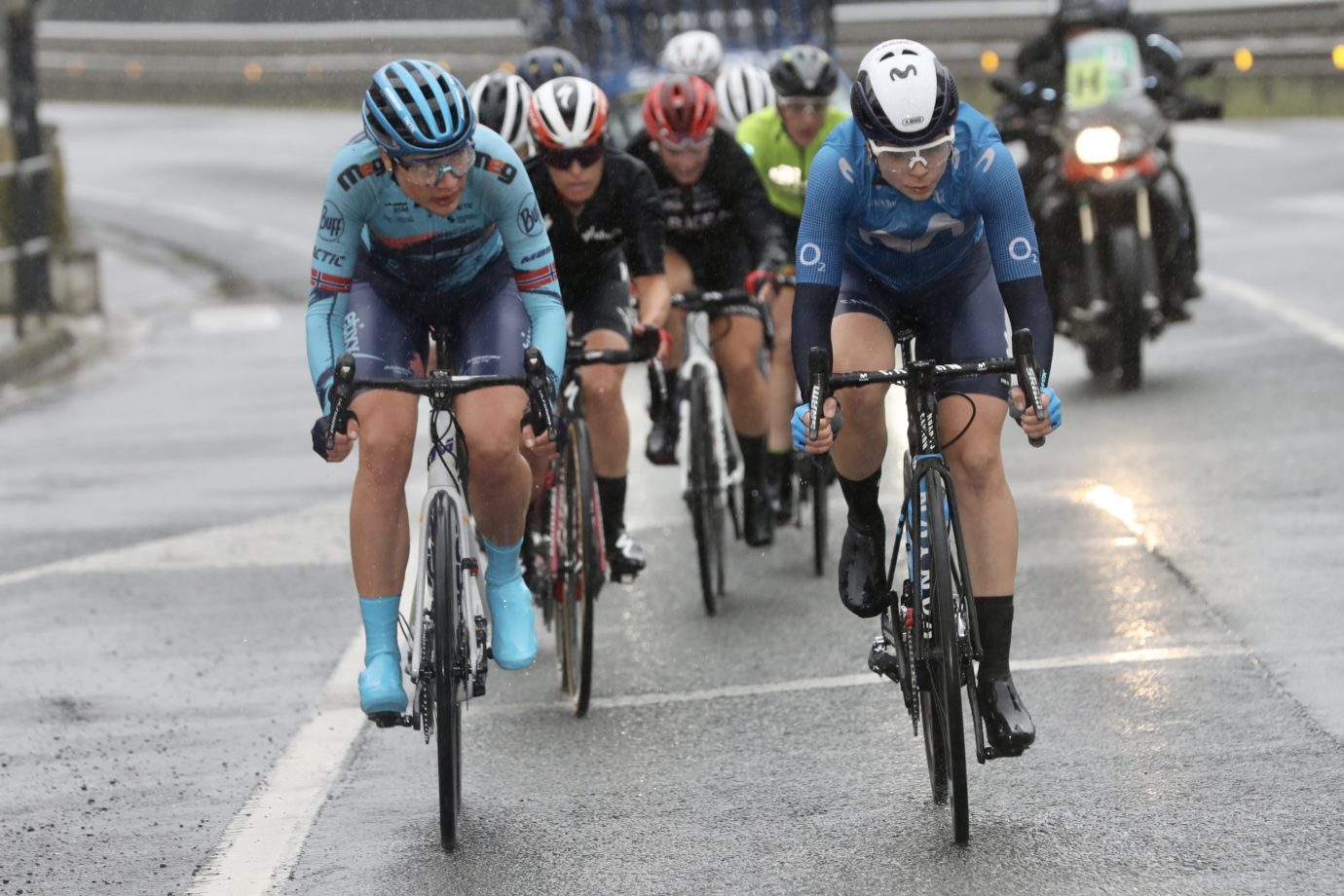 The streak thus continues -more than 20 races, all but one, in the top-ten for the Telefónica-backed squad in this 2021 season- at the front for the Movistar Team, which will compete next week at the Durango Saria (Tuesday 18th) and the Vuelta a Burgos (Thursday 20th – Sunday 23rd), to be held as a UCI WorldTour event for the first time.
REACTION / Annemiek van Vleuten:
"It's been so nice to race in Eibar, with this Arrate finish. It was my first time finishing a race up here, and I want to thank the organisers for having us contest the finish on a steep mountain, which isn't really common in women's pro cycling. The whole peloton really made this a hard race; it wasn't an easy ride to the foot of Usartza, it was a really tactical race and the break + the rain made it all morre difficult. I gave everything I could, and so did the team; I'm so happy to see Sheyla growing and growing. Van der Breggen? She was smarter on that finish – congratulations on the win."
Cover picture (c): Photo Gomez Sport
Male Team
16 May
Eibar - Arrate

(117.2 Km)