Las Movistar Team siguen con buenos resultados en Bélgica
Italian bested only by Wiebes (DSM), D'hoore (SDW) at final race for Blues before National Championships; Jelena Erić into long breakaway, caught with only 5km to go.
There's almost no better way for the women's Movistar Team to end its racing schedule before the National Championships than Sunday's visit to the podium -the 35th for the Blues in 2021- with Barbara Guarischi, as she took 3rd at the Belgian race Dwars door de Westhoek (UCI 1.1) held on roads of Gent-Wevelgem, in the village of Boezinge just outside Ypres / Ieper.
The squad directed by Jorge Sanz -which got through, with barely minor bruises as a result, a big pile-up right after the start of the race- notably featured early on, with a long breakaway by Jelena Erić into a six-woman group -with Majerus (SDW), Steigenga (DVE), Curinier (ARK), Worst (PLA) and Swinkels (TJV)- that stayed away through to the last of three, 12km local laps, caught with five kilometers to go.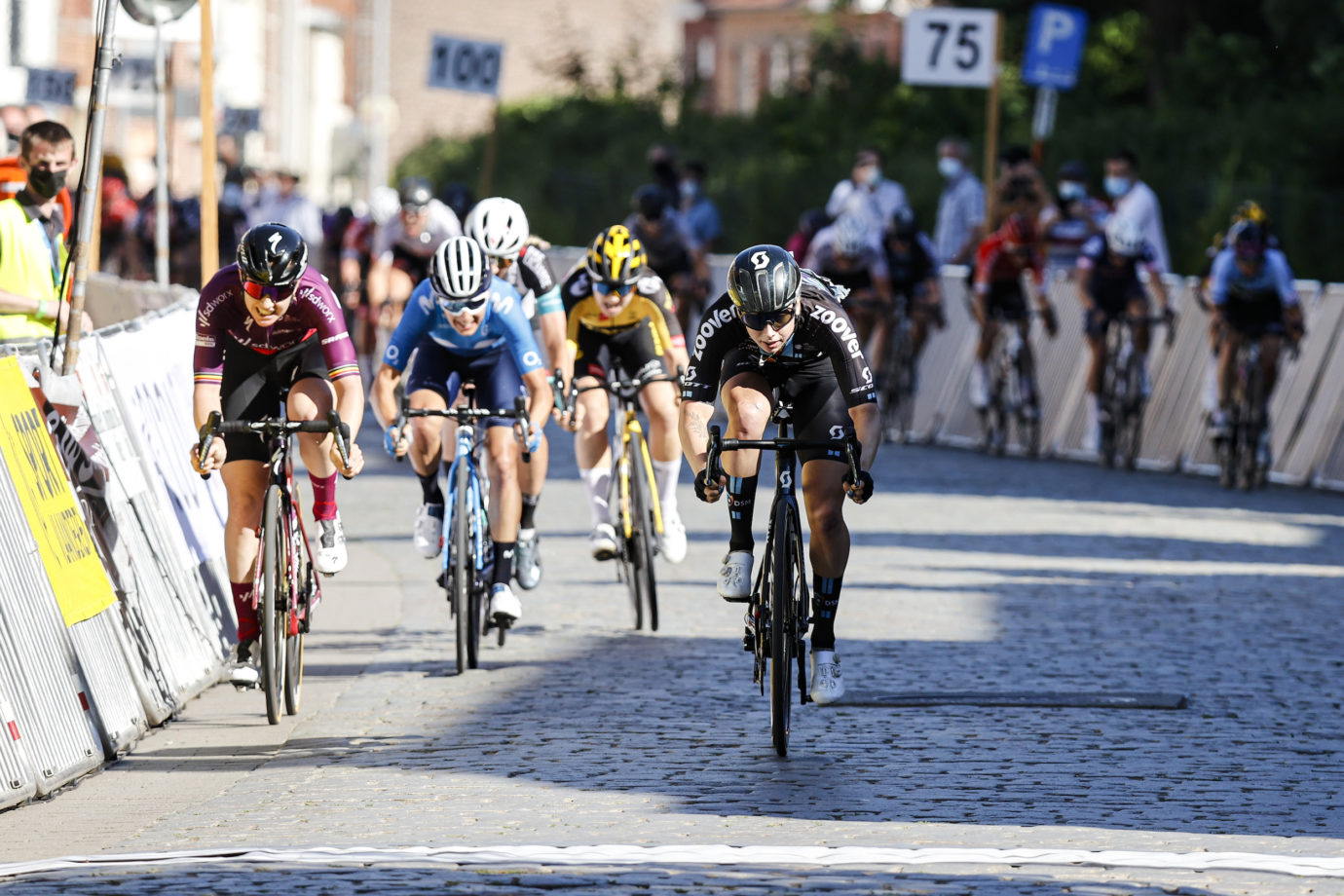 At a dangerous, cobbled finish, Guarischi, well supported by her team-mates, was able to keep up with the strongest, only beaten by Lorena Wiebes (DSM, 1st) and Jolien D'hoore (SDW, 2nd). It's Barbara's second podium finish this year, following her 2nd at the Vuelta CV Féminas.
Cover picture (c): Photo Gomez Sport