La Vuelta (st. 11)
Spaniard courageous at final slope, with several accelerations against Roglic (TJV); makes fans enjoy finale after great work from all Movistar Team riders in Andalusia.
They really left the impression that anything is still possible in this year's La Vuelta. The Movistar Team continued its streak of good presence and results during stage 11 of the Spanish Grand Tour -a scorching route, on hilly roads for most of the 133km journey between Antequera and Valdepeñas de Jaén-, and again came close to a win with Miguel Ángel López and most notably with a sensational Enric Mas.
The positioning work from Imanol Erviti, José Joaquín Rojas, Nelson Oliveira and Carlos Verona made most think there weren't any riders missing from the Telefónica-backed squad's lineup, despite the two recent losses of Valverde and Jacobs. The four were able to keep Enric and 'Superman' always well placed in the approach to the Puerto de Locubín (Cat-2), always at the front with the top contenders before the last descent and the brutal Chaparral ascent, where Mas, who launched several attacks ahead of Roglic (TJV), was ultimately beaten by the Slovenian, with López in 3rd place.
With Eiking (IWG) and Martin (COF) still ahead in the standings, the gap between Roglic (third) and Mas (fourth) is now 35″, with López, still fifth, 57″ down on his team-mate and almost half a minute on Haig (TBV), sixth. Thursday's stage 12 should be one for the breakaway, with the climbs of San Jerónimo and 14% towards Córdoba, in a day that, together with a likely sprint in Villanueva de la Serena (Friday), will precede the two mountain stages on the weekend.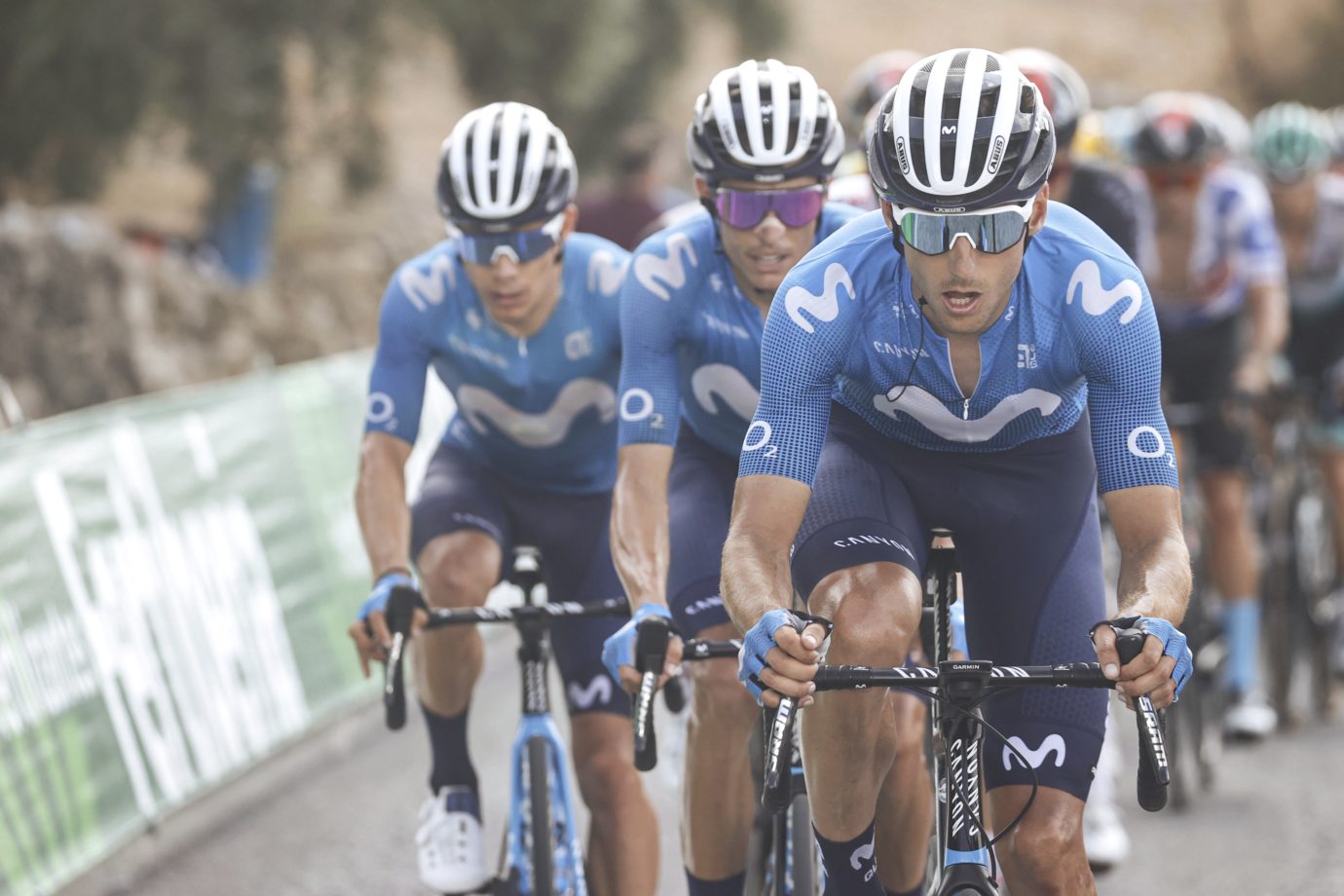 REACTION:
Enric Mas: "I'm so happy, but sincerely, and excuse my French, when I took that final turn left with 100 meters to go and saw that fucking 'wall', I put my head down and thought, 'Ay, ay, ay… it's not going to be today'. I had watched the video from 'Purito' winning here in 2015 (it was actually 2011 – ed.), but I don't know what I saw – he was too fast or I wasn't as fresh as him. That touch with Roglic? It's just a race incident. He didn't see me coming and I couldn't brake there, because otherwise he would have taken a couple of meters on me. It was either touching him or braking. When I saw him again after the finish, he apologised. Our relationship is good."
"The best form of my career? I think so. Roglic is, together with Pogacar and not many other riders, the reference in the peloton nowadays, and being able to contest a race, this year's La Vuelta, toe-to-toe with him is the biggest thing yet for me. The team continues to do really well – I must continue saying that not having Alejandro adn Johan here is a big loss for us, but this great team, and that's the feeling I have every day, has a shot at doing great things in the race."
Miguel Ángel López: "As I've said over this race, the most important thing is getting through these early hurdles safely, and we did really well today. This finish wasn't as good for us as it was for Roglic, with this short, sharp ascent, and we still managed to get really close. Thanks to the whole team for the great job they did. Too long of a race for Roglic? Well, it might be too long for either him or us. We must stay focused, go one stage at a time – for the time being, it's all good for us."
Cover picture (c): Dario Belingheri / BettiniPhoto