Challenge Mallorca
Movistar Team work their hearts out for Spaniard's chances, increasing the pace at crucial Sa Batalla climb before sprint, as Iván finishes centimeters off the podium behind unstoppable winner Ghirmay (IWG).
A victory didn't ultimately happen, yet an attitude like this is certain to be rewarded sooner rather than later. The whole Movistar Team worked on Thursday focused on a sole goal on day two of the Challenge Mallorca, the Trofeo Alcudia – Port d'Alcudia (173km): supporting Iván García Cortina en route to a long-awaited first win in Blue colours.
The Spaniard's six team-mates took a huge share of the work at the front of the bunch to propel his chances. While Barta, Hollmann, Sosa -in an impressive debut in Movistar Team kit- and Lazkano picked up the pace over the pivotal Sa Batalla KOM, Oier, Mas and Torres kept the affectionally called 'Guaje' in good position heading into the sprint.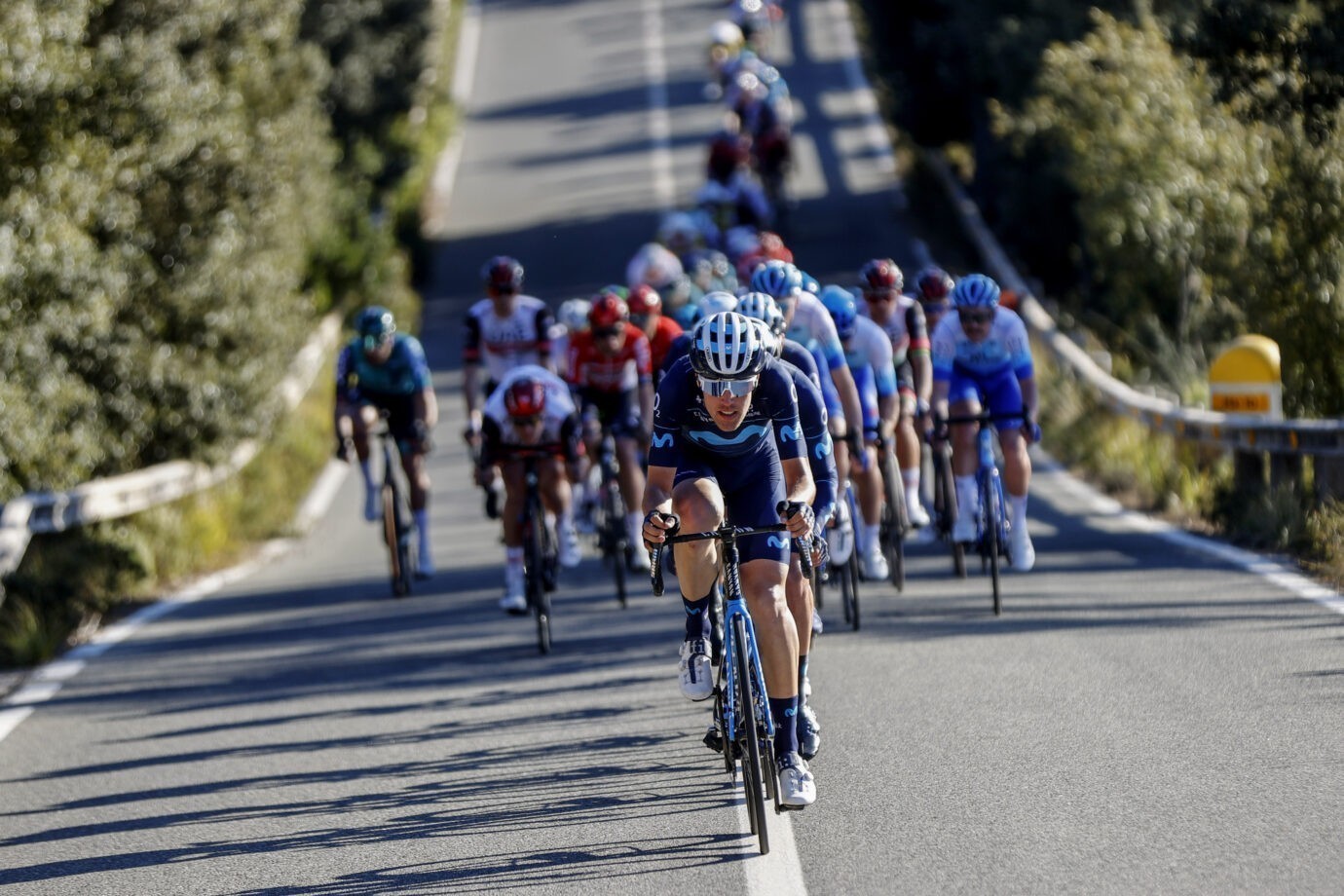 In the end, Cortina had to stay content with 4th place, as Erithrean Biniam Ghirmay (IWG) took an impressive victory in front of Ryan Gibbons (UAD) and Giacomo Nizzolo (IPT). Iván will have another chance at Sunday's Trofeo Palma; before that, the two toughest courses in this year's Challenge are on the program, starting with Friday's Puig Major climb in the Trofeo Serra de Tramuntana.
— Trofeo Serra de Tramuntana lineup (Friday 28th): Matteo Jorgenson, Enric Mas, Gregor Mühlberger, Gonzalo Serrano, Iván Sosa, Albert Torres, Alejandro Valverde.