Set to join team staff in 2023
Telefónica-backed squad reinforces performance group with two experienced DSs as Belgian debuts in WorldTour behind steering wheel; both Jürgen and Yvon back with Blues after illustrious careers.
Following its previous announcement, earlier this month, of the 45-rider roster that will sport its kit in 2023, the Movistar Team announces Wednesday it will get three new sports directors into its performance staff starting next year: Xabier Muriel (Zaldibia, ESP; 1981), Yvon Ledanois (Montreuil-sous-Bois, FRA; 1969) and Jürgen Roelandts (Asse, BEL; 1985).
Roelandts' arrival as sports director is particularly significant for the Blues, who will enjoy again in its ranks the human quality and prestige of the renowned Belgian rider -podium finisher in Sanremo and De Ronde; 17-year career-, after spending the last two seasons of his career with the 'M'.
Jürgen will bring his vision and experience on the bike to a staff that will see another former member returning: Ledanois, who was part of the Abarca Sports organisation between 2005 and 2012. Together with them, as a sports director and key reinforcement to the performance group -graduate in Sports Science; an expert biomechanic-, will be Muriel, known for his technical knowledge and his previous experience with Caja Rural and Murias Taldea.
QUOTES:
Xabier Muriel: "After my years with Murias and Caja, 2022 was an 'easier' year for me, away from the races and focused on a project for my own personal development. But I kept clear in mind that I wanted to return to pro cycling, and the thing that made me most excited was doing it with this team. I think I'm more of a 'different' kind, an all-rounder when it comes to working with performance, something which makes me stronger and should help the group grow further. I'm joining mainly as a sports director, but I'm also taking a PhD in Sports Science and I've also worked as a biomechanic. And I feel like all that knowledge enriches my experience. As a coach, you must know about physiology and data, and that information helps you as a sports director, while also understanding what a rider goes through during a race helps you become a better coach. As cycling becomes more and more specialised, you get worried about that being a weakness, but fortunately, the team has understood and valued highly that I'm able to combine all those skills, and sees it as a strong point, which makes me so motivated about this project. I've found a really cohesive group, with a great experience, just like a family – I've felt part of it from day one, and can't wait for this new season to get started."
Yvon Ledanois: "My heart has always been with this team. I've been working elsewhere in recent years, but I've always felt a member of this group. I've spoken many times with Eusebio recently, and he always insisted me with the idea of 'coming back home'. I'm friends with so many people in this organisation, you just feel part of it, you share the same philosophy. When there's confidence; when you're able to work with your heart, which I always try to do; you understand this is part of yourself. And Movistar is my team. I left in 2012 because I needed to learn, see other things, move forward. When I signed with BMC, I didn't speak any English, and two months later, I was already speaking some English at the bus with the riders. I just wanted to gather that experience, learn from some other great riders, and then return. Cycling has changed a lot in these ten years, but there's something which hasn't changed: always being close to the riders, give my 200% for them, seeing them feeling you as one of them, just from the team car. It's just the same with the whole performance family that we've got here. The goal for us has to be to leave everything on the road, ride our hearts out, and take this team back to the top, where it deserves to be. This group allows us dreaming about climbing those steps."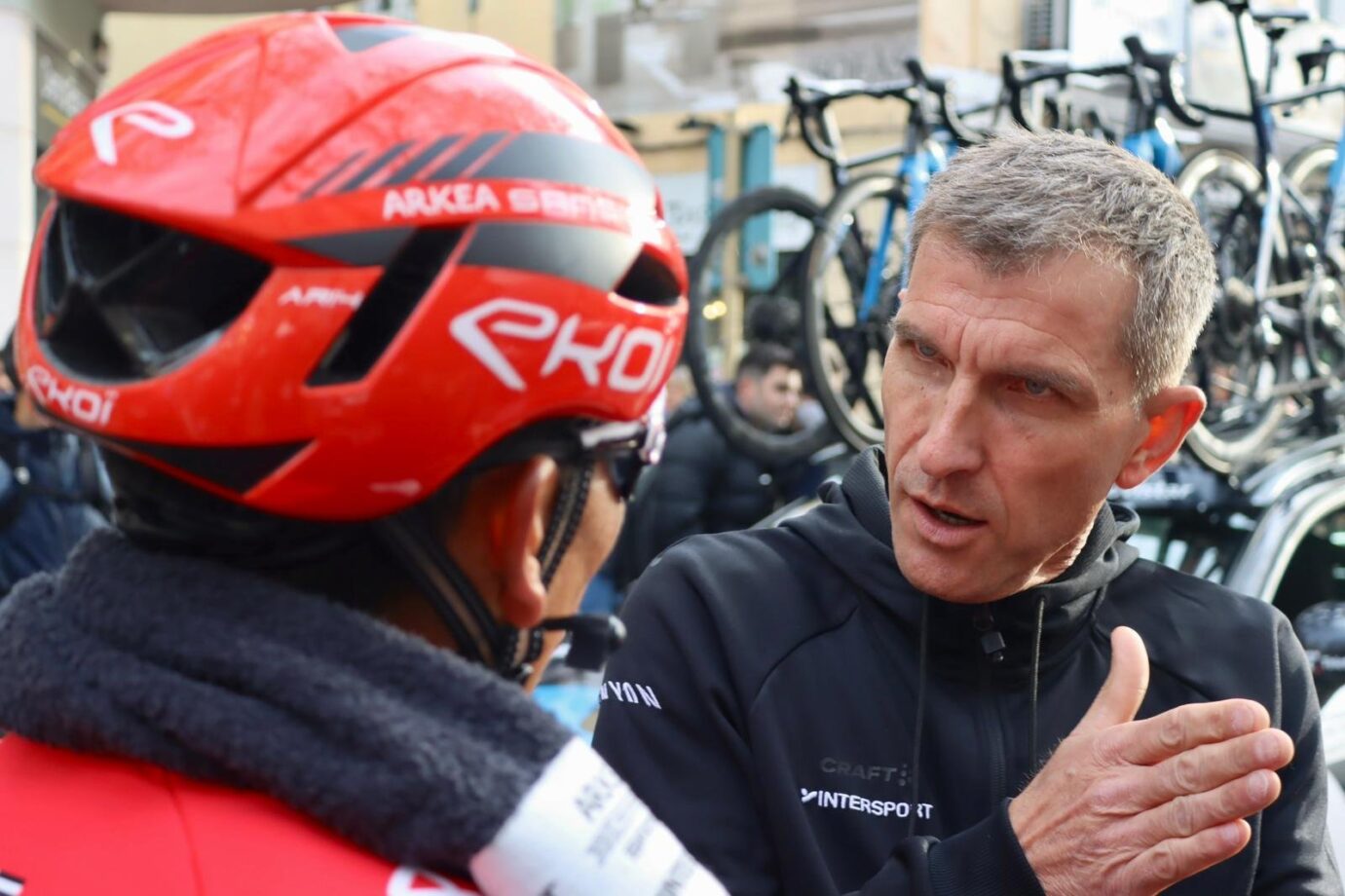 Jürgen Roelandts: "My last team as a road pro was the Movistar Team, and even if my results there weren't the best of my career, due to some injuries and bad luck, I really liked the atmosphere, I was always a fan of this organisation, and I'm hopeful I can give something back to them. I hope I can put those 24 years I spent on the bike, youth and pro combined, to good service and be an asset and good added value for this team. When I stopped, following my shoulder injury in 2020 and everything that surrounded that year, with lockdowns and the like, I tried to set myself some new goals quickly, and had the chance to work with Trinity Racing for about 30 racing days, including the Baby Giro and the Tour of Britain. I loved to give advice to young riders, pass on my experience and guide them, and could also learn a lot myself. I also set some personal, sporting goals, like doing some triathlons and MTB races (you can say I kept myself busy sports-wise), but having spent my whole career in road cycling, I knew I wanted to keep in touch with this world, and this is a great opportunity. I'm excited to help them achieve their goals win races they haven't at this point, hopefully transmit my experience from the classics, especially with the small details – how to ride cobbles, the roads, the tyre pressures. It's been nice to see Enric growing, the whole team improving, and the women ripping it! Annemiek, Emma – all of them were amazing. Many things are still on the list for this team and I hope I can bring them further value."