First addition to Blue roster for next year
20-year-old Australian, an Olympian in Tokyo + three-time elite national champion, signs three-year contract with Blues, becoming the Spanish outfit's first signing for 2022.
The Movistar Team announces Wednesday that Sarah Gigante (Melbourne, VIC, AUS; 2000), a current member of Team TIBCO-Silicon Valley Bank, has signed a three-year contract with the Telefónica-backed squad, through to the end of the 2024 season.
A Bachelor of Arts in Linguistics and Geography student at Melbourne University, Gigante's lightning progression has seen her becoming one of the biggest up-and-coming talents in the WorldTour. Skilled for many different terrains and notably talented for time trials, the 20-year-old has already got three Australian elite titles to her name: one at the road race, in 2019, and two time trial championships, in 2020 and 2021 consecutively.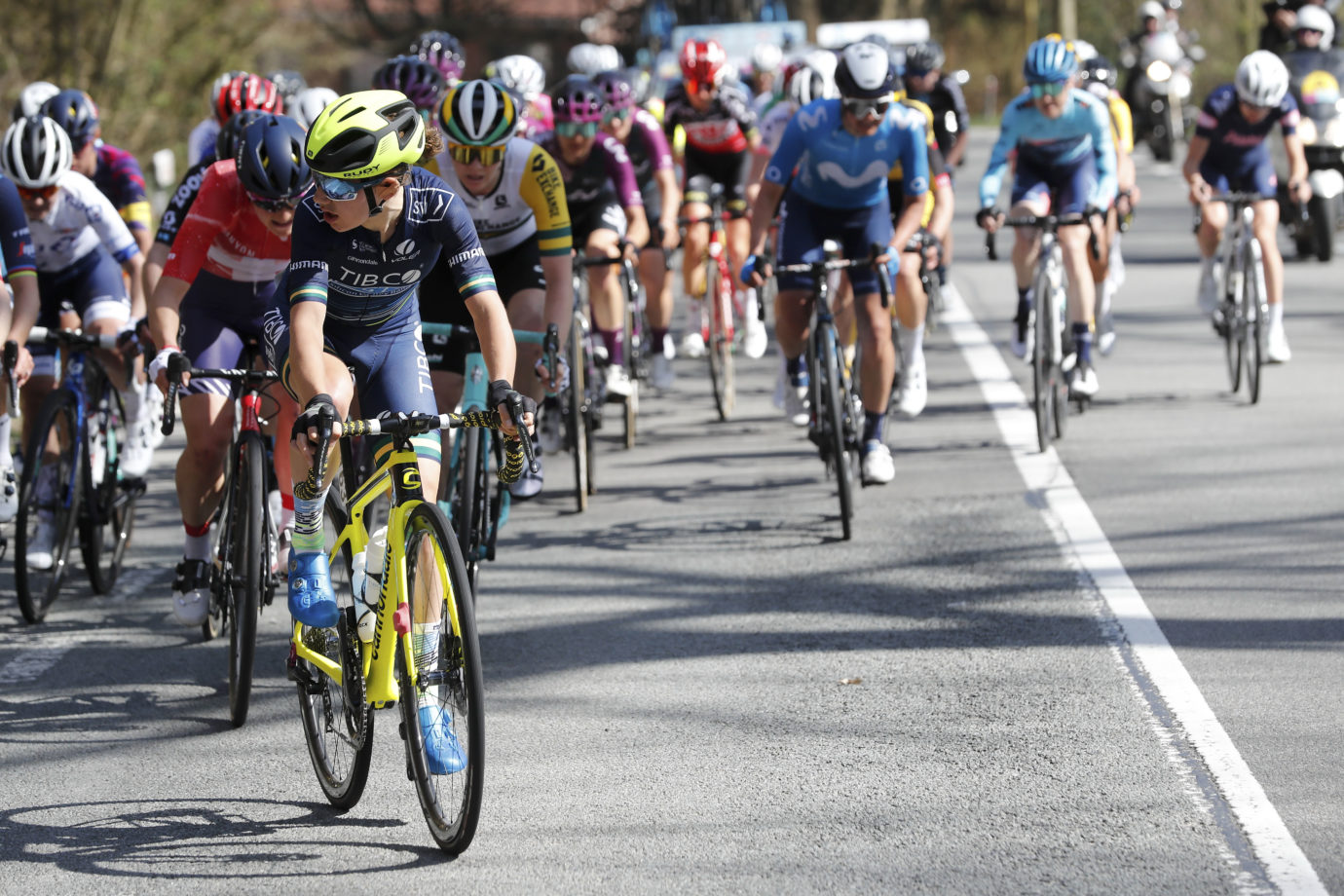 Despite multiple injuries sustained in early 2021 -she broke her collarbone, elbow and fibula at a crash during Flèche Wallonne-, Gigante was still able to take part in her first Olympic Games in Tokyo, taking 11th place in the time trial -which she led for a good portion of the event-.
Sarah Gigante: "I'm incredibly excited to be joining the Movistar Team next year, for so many different reasons that I can't even list them all! The top drawcard is definitely the squad of awesome riders that I will have the privilege of calling my teammates. I am sure I will be able to learn an incredible amount from the more experienced cyclists and it will be fun to help them smash out wins while hopefully also developing my own racecraft and strength alongside the other up-and-coming riders. I have been a fan of Annemiek van Vleuten in particular for so many years and it feels quite surreal to think that we will be teammates very soon! I still remember lining up to get a photo with her in Belgium just two years ago.
"I love attritional races the most, and especially look forward to any time we venture into mountainous terrain. I really enjoy time trialling too, and have focused quite a lot on that discipline over the past two years. I love that the Movistar Team has such a flexible squad that seems to be able to excel in so many types of races. I think I will fit well inside the team for this reason, as the idea of adapting to different and exciting roles, races and situations really appeals to me.
"I am currently studying linguistics and geography at the University of Melbourne. I studied full-time for my first two years, but dropped down to two subjects per semester in 2021 so that I could focus more on my cycling as well and not stress myself out. I like having this balance, as studying gives me extra goals that I can focus on and it means that not quite everything in my life is focused on cycling. I love the sport so much that if I didn't do uni, I'd probably be thinking about my bike 24 hours a day! I also really enjoy what I'm studying, especially when it comes to linguistics, so in general, it doesn't seem like much of a chore to me. I love learning!"
Sebastián Unzué: "Sarah is one of the biggest under-23 prospects in the whole international peloton right now. She's a really well rounded athlete, who defends herself brilliantly against the clock, who loves the mountains, and one whom I think will be a huge asset to the team from day one. Our initial goal with her must be to help her out and guide her so she can become the best rider she can be – in that respect, I think that having her riding alongside big leaders, such as Annemiek or Emma, will be really positive for her progression. Hopefully, the road to 2024 will see her growing strong and establishing herself as one of the biggest names in the sport."
Cover picture (c): BettiniPhoto