New partnership
Ophthalmologic company to take care of all issues regarding Telefónica-backed squad's ocular health, with more than 90 Abarca Sports employees covered.
Clínica Baviera and the Movistar Team have signed a collaboration agreement through which the ophthalmologic company will become the official provider to take care of the Blues' visual health, more than 90 members of the cycling squad to be covered during the 2021 season.
By virtue of this alliance, the riders and staff have already enjoyed a chance to have their eyesight examined, with specialists from Clínica Baviera supporting the team with use of state-of-the-art appliances. These checkups took place at the early-season Movistar Team training camp in Almería, where, other than outlining the squad's goals for the upcoming 2021 schedule, they saved time on their agendas to check their ocular health.
Strong commitment with sports and athletes' visual health
As a company with a strong corporate social responsibility foundation, many actions have been carried out by Clínica Baviera in sports. They have, on the one hand, worked together with strong individuals to improve their eyesight, such as skater Javier Fernández or Olympic synchronized swimming medalist Gemma Mengual; on the other, they have supported important running events across Spain, such as the Maratón de Castellón, the Media Maratón de Cambrills, the Valencia 10K, the Zurich Marató de Barcelona, the Carrera de la Diabetes in Valladolid or the VII Carrera y Caminata Popular por la Diabetes in Madrid.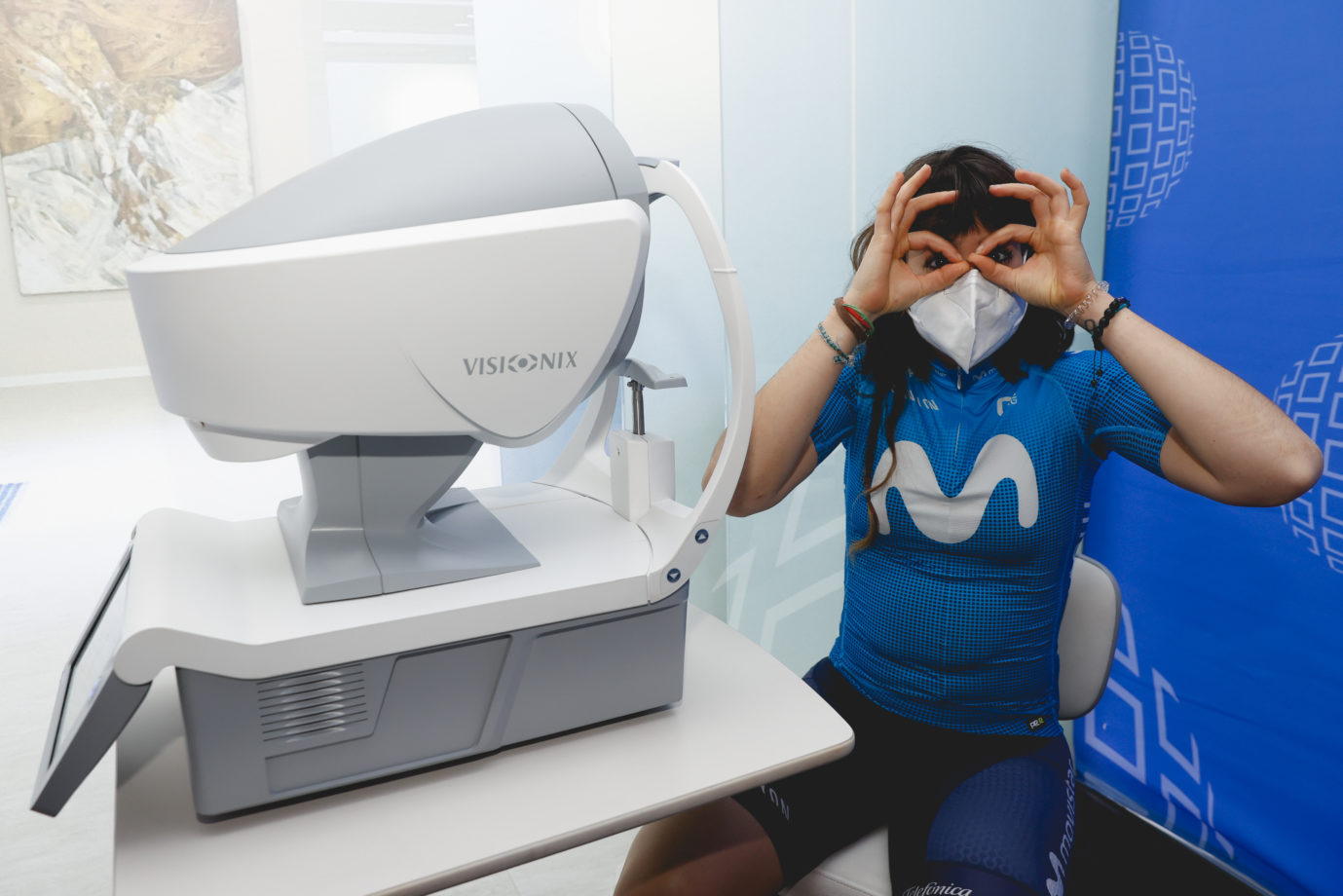 About Clínica Baviera:
Clínica Baviera is an ophthalmologic institution founded more than 25 years ago by Dr. Julio Baviera. Their medical team, formed by more than 200 ophthalmologists, is organized into different specialised units (Refractive Surgery, Presbyopia, Cataracts, Retina, Pediatric Ophthalmology and Squint, Glaucoma, Cornea, Ocular Plastic Surgery and Neurophthalmology), through which they offer integral services to treat ocular diseases and problems, always following maximum quality protocols and using high-end microsurgery techniques.