Healthy Ageing Tour (st. 1)
Emma Norsgaard unable to sprint after great support from Blues, as Danish champion takes 3″ bonus to remain near the front of the overall (6th).
The whole Movistar Team did a nice job at the 126km opening stage of the Healthy Ageing Tour (UCI 2.1), held Wednesday at the Assen race circuit. However, that work went unrewarded as the final sprint, chaotic and dangerous, did not allow Emma Norsgaard deploying her power.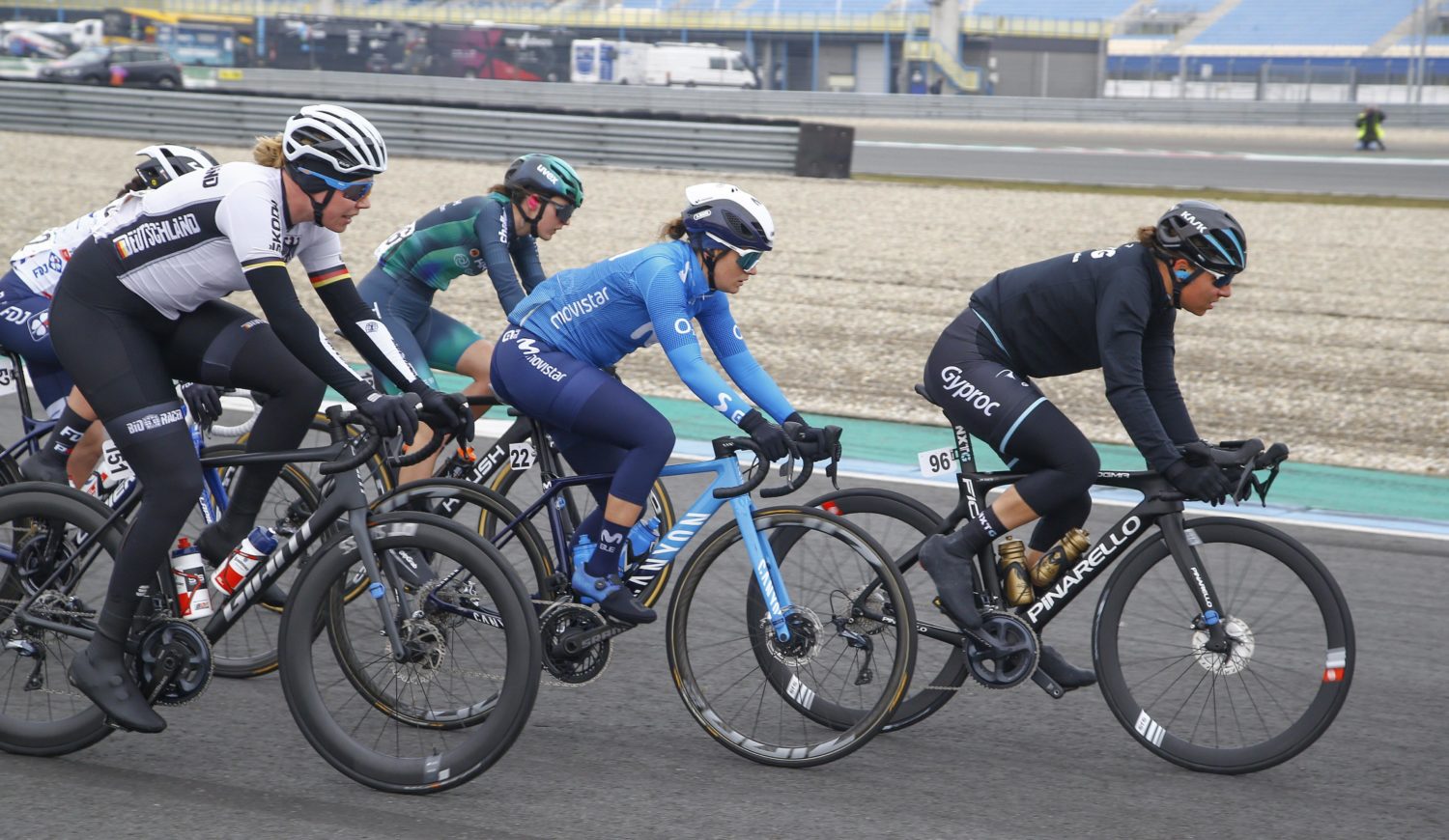 The efforts by González, Teruel and Oyarbide, covering the moves, plus Guarischi and Gutiérrez, protecting Norsgaard from start to finish, did allow the Danish champion collecting 3″ in bonuses, which leave her in 6th place overall (+7″). However, the last few turns -including a chicane with 250m to go-, the wind and the swerving into the peloton prevented the Silkeborg native from sprinting, 11th as Jolien D'hoore (SDW) narrowly pipped Alice Barnes (CSR) for the win.
Norsgaard and her team-mates will seek on Thursday to remain at the front at a coastal, windy individual time trial -14km in Lauwersoog-, preceding the decisive circuit at the cobbled VAM-berg (Friday).
– TT start times (ALTERED DUE TO EXTREME WEATHER): Teruel 15.09, Oyarbide 15.10, González 15.37, Gutiérrez 15.42, Guarischi 15.53, Norsgaard 16.28
Cover picture (c): Cor Vos / Photo Gomez Sport
Male Team
10 - 12 Mar
(1

st

Stage)
Assen Circuit
(126 km)