La Course by Le Tour de France
Vollering (SDW) wins ahead Uttrup Ludwig (FDJ) and Voss (TJV) on the final climb to the Côte de la Fose aux Loups. Leah Thomas grasps the top ten and Katrine Aalerud ends up 22nd.
Numerous early attacks at the beginning of this last edition of 'La Course', with Kerbaol (ARK) managing to get minor gap of 1′, shortly after Abgrall (SRC) jumped in pursuit trying to bridge but was unsuccessful as SDW was commanding the peloton. Later on Pirrone (VAL) joined Kerbaol at the front and kept a 30″ gap with 55 km. to go.
Pirrone went solo on the first climb to the Côte de la Fose aux Loups, several kilometers later the Italian was caught by a massive attack from the peloton that conformed a 12 women group. This group only lasted until the second climb, were the main contenders pushed from behind and formed a group in which Leah Thomas and Katrine Aalerud managed to be part of.
At 23 km to go the group divided, with Leah resisting at the front and Katrine chasing on a peloton at less than 30″. Katrine was accompanied by some of the top contenders such as Voss (TJV) and Van der Breggen (SDW). The situation stood "still" until Muzic (FDJ) launched an attack from the front group on the penultimate climb to Côte de la Fose aux Loups, however the young French champion was caught with 7 to go.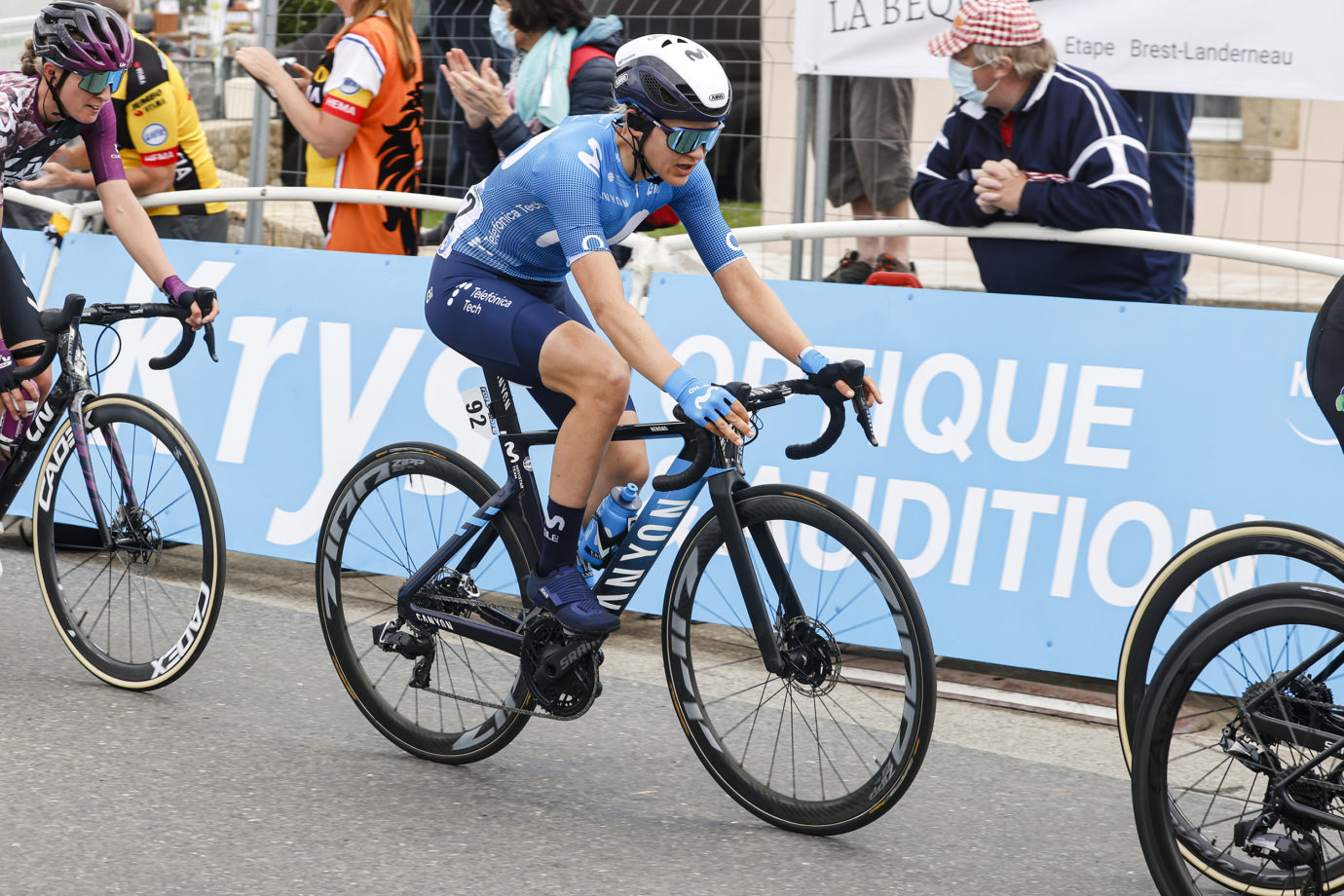 At 5 to go, just before the final climb, both groups came together. Several attacks from Niewadoma (CSR) and Uttrup Ludwig (FDJ) made a selection with Brown (BEX), Van der Breggen (SDW), Voss (TJV) and Vollering (SDX) among others. Van der Breggen tried to surprise them all at 500 m to go, but it all ended on a sprint won by Vollering.
Leah Thomas was struggling to catch them in a second group, making a big effort to get to the top 10. Katrine Aalerud finished 22nd at 21″ from the winner.
Cover photo: (c) PhotoGomezSport
Male Team
26 Jun
Brest - Landerneau

(107.7 Km)